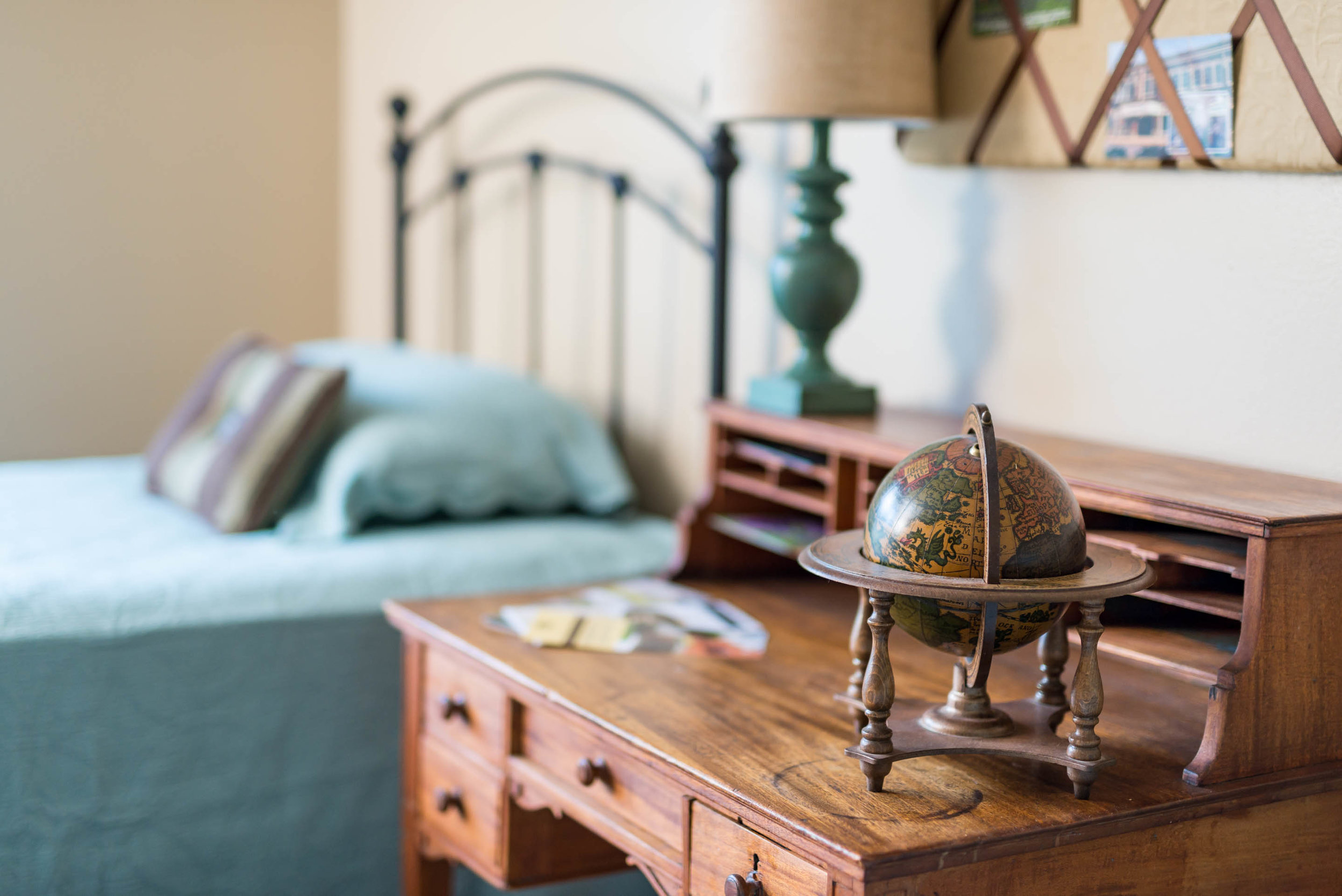 Whether you're planning your next antiquing adventure, searching for an affordable retreat for wedding guests, or just hoping to enjoy a quiet country getaway, Willie Boy's is the perfect vacation rental for you.
This freshly-remodeled home offers the modern conveniences you're accustomed to, while maintaining the nostalgia and country charm of its 1950s roots. Larger groups staying at Willie Boy's will appreciate the ample living area, full-size dining room and modern kitchen. Wireless internet and a flat-screen TV with streaming services is included for those who must stay connected.
Granite countertops, stainless steel appliances and glass-front cabinets are a welcome treat for guests who enjoy cooking. The rest of our visitors can count on a directory of local restaurants and menus on site, or begin planning now with the help of the links below.
Willie Boy's features three comfortable bedrooms to choose from. Together, they can accommodate groups or families as large as six.
The largest bedroom includes a king bed, reading nook and antique vanity. A second bedroom, complete with vibrant colors and authentic mid-century decor, features a queen bed. The third bedroom offers two, adorable twin beds and is perfect for sharing among siblings or friends.
The vacation home also provides guests with one full bath off the main hallway, and a smaller half-bath adjacent to the utility room. Each includes granite-topped vanities, and brand new fixtures. A on-site washer and dryer are also available as an added convenience.